Jun 23
Team Raworths at Knaresborough Bed Race 2023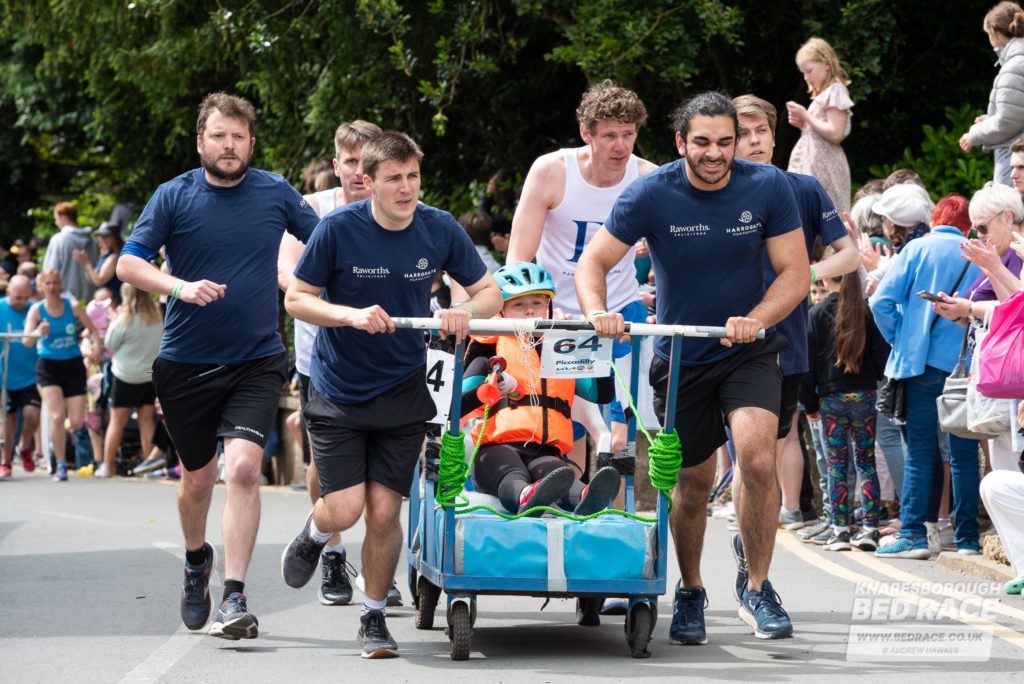 A team from Raworths, including many family and friends, took part in the latest Great Knaresborough Bed Race.  The event brings together colleagues to design, create, compete and support.
Organised by volunteers from the Knaresborough Lions to raise funds to meet local charitable and community needs, the Great Knaresborough Bed Race took place in June 2023.  The event is a fantastic pageant of decorated beds, passengers and runners, combined with a gruelling course of 2.4 miles through parkland, the beautiful town centre and finishes with a crossing of the River Nidd.
This year's theme was That's Entertainment.
A huge thank you to everyone who took part and donated so generously.
Photograph courtesy of Knaresborough Lions Bed Race website and Andrew Hawkes