Mar 23
Raworths teams up with Harrogate District Foodbank as official charity partner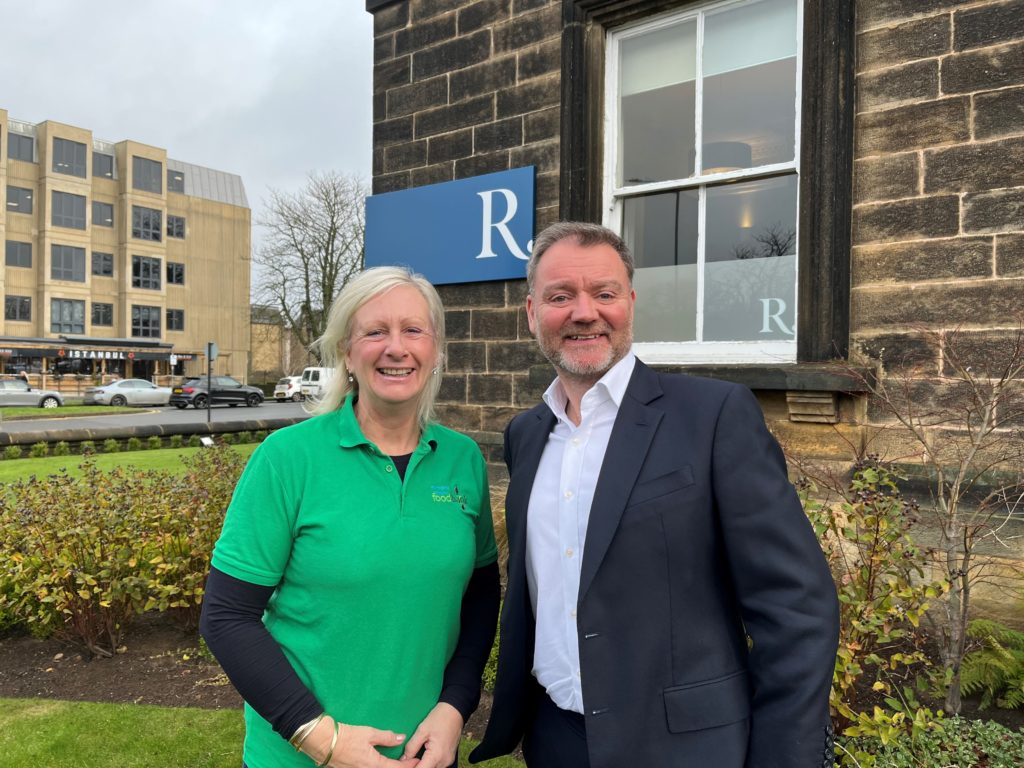 Raworths has named Harrogate District Foodbank as its official 2023 charity partner. The team at the legal firm – which employs more than 70 people – voted to fundraise for the organisation which provides emergency food and support to those most in need across the district.
The chosen charity nominated by the Raworths' team has had a huge impact on the local community – with more than 3,500 referred people visiting their operation in Harrogate and Knaresborough in 2022 and the number of children fed increasing by 39% in one year alone. Harrogate District Foodbank opened in 2013 and is funded by local churches, community groups and individuals, operating under the umbrella of national organisation, The Trussell Trust.
The foodbank team work hard to provide local people with three days of nutritionally balanced emergency food and support. The charity, which currently operates 4 days a week across three locations, hopes with additional funds raised from supporters like Raworths, it can increase its support to five days a week within the next 12 months.
Simon Morris, Managing Partner at Raworths said:
"People may not expect Harrogate to need a foodbank as it has a reputation as an affluent area, but the reality is, there are also areas which need extra support. In fact, everyone is feeling the pinch and looking to rein in their spending which also impacts charities. We believe this charity's services are invaluable, so we really want to support and help where we can."
 "I know our team can't wait to show their support, whether that's donating food, raising funds or helping in other ways. It's incredibly important that we as a local business do whatever we can to support local charities and their vital work."
The foodbank team also help people break free from food poverty by providing additional support including debt advice, mental health support, or benefits guidance to try and ensure they do not have to turn to the foodbank again in the future.
Dawn Cussons, Manager of Harrogate District Foodbank said:
"We're delighted that Raworths chose us as their charity partner this year. We depend heavily on the generosity of our local community for donations, funds and, of course, our incredible volunteers whom we rely upon for everything from our warehouse and deliveries to signposting volunteers and welcomers. We're extremely grateful to Raworths for any support they can offer."
Raworths delivers high quality legal services for both commercial and private clients and has been a significant institution in Harrogate for over 125 years, supporting many local organisations and recently extended its decade-long headline sponsorship of the Harrogate Literature Festival for a further five years.