Nov 23
Raworths' Head of Family shortlisted in The Legal 500 Northern Powerhouse Awards 2024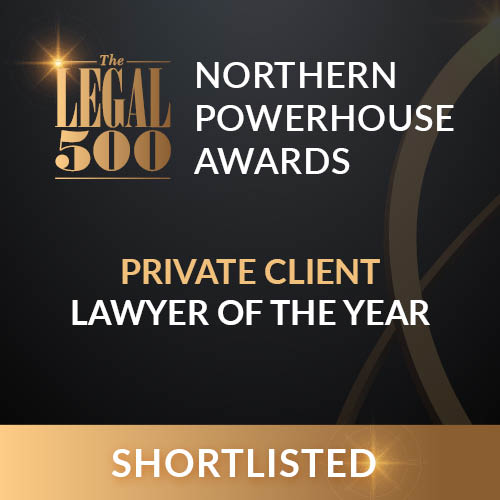 Head of Family, Carmelita Ardren, has been shortlisted as Private Client Lawyer of the Year in the prestigious Legal 500 Northern Powerhouse Awards.
The awards recognise the array of legal talent across the North, North West and Yorkshire, celebrating their achievements over the past year, and are determined based on The Legal 500's extensive independent research for its annual directory.
The nomination comes on the back of a raft of inclusions for Raworths' team members in the latest Legal 500 guide and reinforces Raworths' Family team's reputation as recognised experts in their field. The Legal 500 describes Raworths' Family team as "the leading practice in Harrogate" with the Guide also listing Carmelita in the elite "Leading Lawyers" group.
Carmelita said: "I am honoured to be shortlisted for this award and it's a real testament to every member of the Family team at Raworths which consistently delivers high quality client service and a personal approach tailored to each client."
Simon Morris, Managing Partner at Raworths, added: "We are delighted that Carmelita's overall expertise and specialism in family law has been recognised at such a distinguished level and the nomination is thoroughly deserved."
Raworths provides integrated commercial and private client services and employs more than 70 people at its Harrogate office.
The awards will take place on 13 March 2024 at The Royal Armouries in Leeds.
Published on 10 November 2023