Jun 23
Raworths' Head of Family recognised for her specialism in family law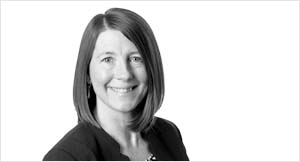 Carmelita Ardren, Head of Family at Raworths, has been recognised once again by a leading national organisation, Resolution, for her specialism in family law in the resolution of complex financial matters and private children work.  Resolution works with family justice professionals to promote non-confrontational and constructive approaches to resolving family issues.
Carmelita adds this accolade to her Advanced Family Practitioner Accreditation with the Law Society Advanced Family Law Panel.  She is the only solicitor in the Harrogate area to have achieved this standard in both independently assessed and accredited organisations. It is recognition of excellence in practice and demonstrates the outstanding level of skills in practice.
Resolution Specialist Accreditation requires a wealth of general family law knowledge supplemented by experience and expertise. Adding this additional accreditation makes her one of the most qualified and specialist family lawyers in the area. Carmelita assists separating couples, helping them work together when ending their relationship, encouraging them to avoid the confrontation and expense of the courtroom in favour of open communication.
Carmelita comments:  "Having spent 26 years working in family law, I am committed to helping clients find the most constructive approach when settling family disputes.
"This accreditation illustrates the approach of the family team at Raworths, which endeavours to provide a fair, mediatory service and includes the ability to offer a collaborative approach to find positive solutions.  I believe that where and when possible we should encourage a less confrontational approach to family separations, which generally results in a less damaging and traumatic outcome for all. This is particularly important when children are involved."
Members applying for Specialist Accreditation are required to demonstrate thorough knowledge and skills, proficiency and experience in specialist areas of family law.
Raworths' Family team is top ranked in Chambers UK, a leading independent guide to the legal profession.  Carmelita is also ranked Band 1 in the leading individuals' listings.
Chambers UK comments about the team: "Raworths clearly possesses a strong team, with evidence of motivation, communication and good organisation."