May 23
Raworths continues strategic growth with new appointments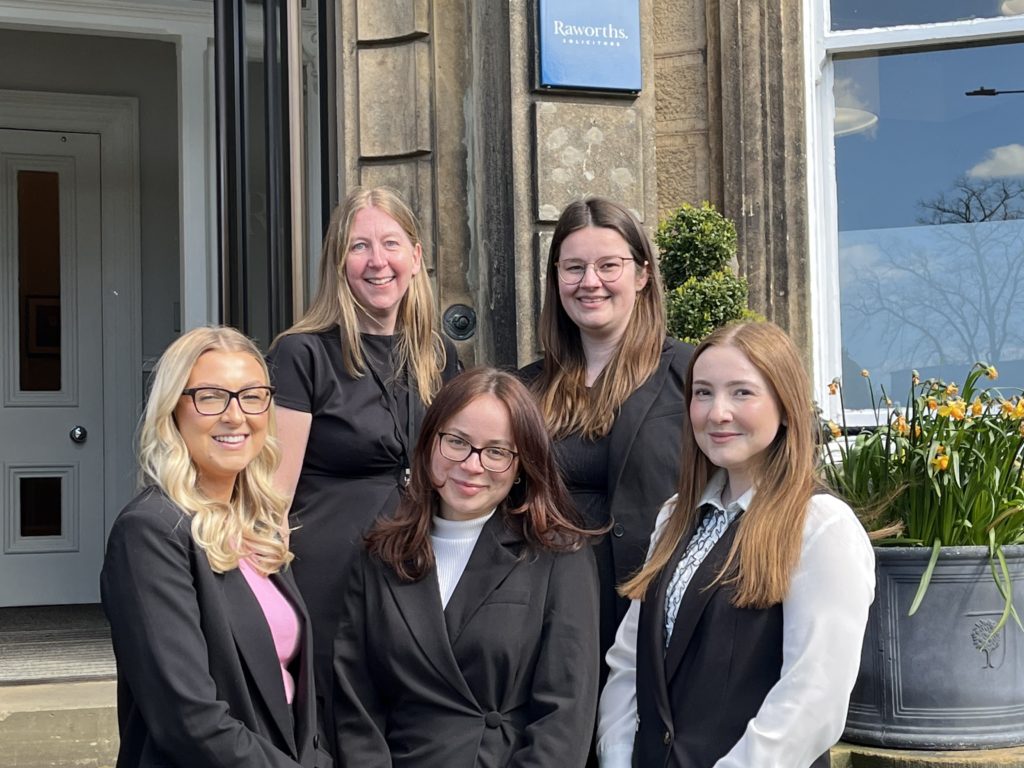 Raworths has recruited three new hires and celebrated two newly qualified solicitors as part of its ongoing strategic growth plan which sees the Harrogate law firm continue to strengthen its specialist teams across both its private client and commercial business.
Katie Johnston has joined the Trusts, Wills and Estates team as solicitor, with Lucy Allen also coming on board as a paralegal. The specialist team is one of the largest in Yorkshire and recently achieved the top Band 1 rating in the highly regarded Chambers High Net Worth legal guide. Charlotte Newman also joins the team as a newly qualified solicitor, having completed her training contract at Raworths.
Rachel Tunnicliffe, Head of Trusts, Wills and Estates at Raworths commented:
"Our approach goes beyond offering excellent technical legal skills; we actively look to recruit lawyers who can show emotional intelligence too, with the ability to build trusted long-term relationships with clients across all generations. Our team is often providing legal advice on very personal family issues, whether that's helping young adults understand the responsibilities that come with inheriting family wealth or guiding older generations to decide how and when to hand over the reins. Communication and sensitivity are at the heart of this, and we're thrilled to welcome Katie, Lucy, who will join Charlotte as valued members of our team, and who all share this ethos and will enable us to continue to grow our client portfolio."
Raworths offers exceptional integrated services for both commercial and private clients under one roof, offering a genuinely integrated approach which enables its teams work together on complex issues across its clients' personal and business affairs.
Following the announcement of Heather Roberts' appointment as Legal Director in Raworths' growing Commercial Property team last month, Katie Jaros also joins as solicitor. Katie brings with her extensive knowledge of the local and regional commercial property market. Raworths' Residential Property team also continues to go from strength to strength, with Tracy McKenna qualifying as a solicitor having completed her training contact at the firm.
Adds Simon Morris, Managing Partner at Raworths:
"We have ambitious growth plans across the business as we look to build on our unique position of being able to offer our clients sound legal advice across both personal and commercial issues. We are excited to be welcoming such great new talent to our team, as well as continuing to invest in the ongoing development and training of our people at every level."