Oct 22
Raworths announces continuing sponsorship of annual Harrogate Literature Festival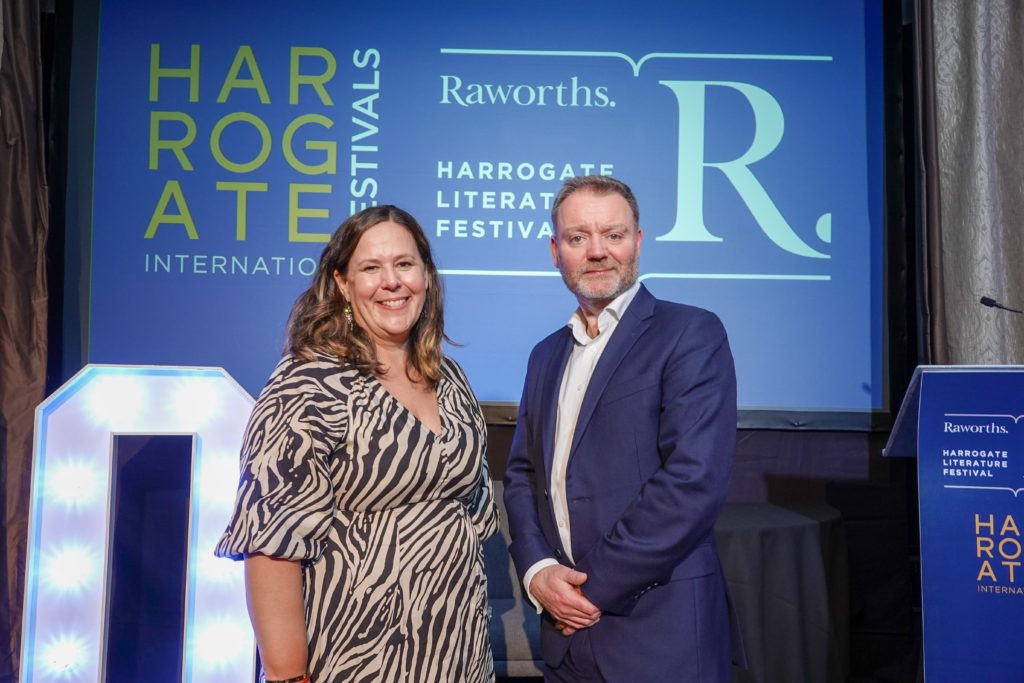 Law firm Raworths has announced its continuing sponsorship of the Harrogate Literature Festival for the next five years.
The pledge was made by Managing Partner, Simon Morris, at a packed literary lunch at the town's Crown Hotel on 21 October 2022, starring Calendar's Queen of Dictionary Corner, Susie Dent.
This year marks a decade of Raworths association with the annual event, which is curated and produced by Harrogate International Festivals, and named by Harper's Bazaar as one of the UK's Best Literary Festivals.  Guest speakers appearing alongside Susie at this year's Tenth Anniversary Raworths Harrogate Literature Festival include Professor AC Grayling, Nihal Arthanayake, Chris Ryan, Lady Brenda Hale, Sarfraz Manzoor, Carole Walker and Stella Duffy.
Simon Morris said: "We are very proud to have supported the Harrogate Literature Festival since its inception a decade ago. Over that time it has grown from strength to strength, bringing a diverse array of speakers to Harrogate, enriching the community and promoting the region.
"We are delighted to be committing to the next five years and look forward to working alongside the festival team in continuing to develop this cultural keystone."
Sharon Canavar, Harrogate International Festivals Chief Executive, said: "This month sees us celebrating ten years of an amazing partnership with Raworths, and I'm thrilled it's to continue for another five years.
"We are incredibly proud of our relationship, and delighted that the firm has put its faith in us to continue to produce an exciting programme of events as part of our literature festival.
"What began as a series of speakers in our acclaimed 'Summer Season', which featured names such as Michael Palin, Richard & Judy and Joanne Harris, with Raworths' full support it has become this prestigious standalone weekend, one that is a key part of the national literary calendar, and recognised as one of the best in the UK.
"Raworths support also helps to bring free family activities and outdoor activations to the Festival line up, which this year includes a book trail and a 'Talking Heads' large scale interactive digital installation outside The Crown Hotel."
Further information about Raworths Harrogate Literature Festival, which is held in October each year available at:  https://harrogateinternationalfestivals.com/raworths-literature-festival/
Published on 24 October 2022