Sep 21
Raworths achieves Gold accreditation for "We invest in people"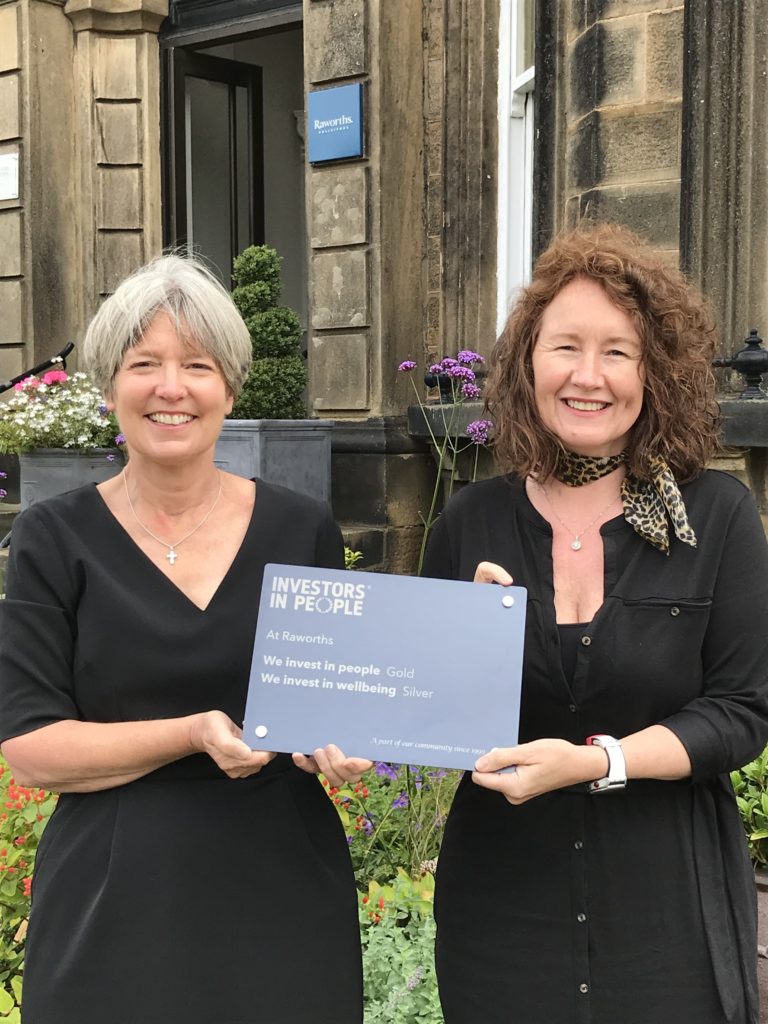 Raworths Solicitors is proud to be awarded We invest in people, gold accreditation by Investors in People, following reassessment in the summer of 2021.
It goes without saying that Gold accreditation means that you have got the policies in place and your vision and values as a business, but more than that, it means everyone, regardless of role or position, takes ownership for making them come to life.
Only 17% of IIP accredited organisations achieve Gold.
Raworths is committed to delivering outstanding levels of legal expertise in a way that is practical, relevant and reassuring.  Providing a consistently excellent and comprehensive service for individuals, families and businesses, Raworths places its clients and its people at the heart of everything it does.
Paul Devoy, CEO of Investors in People, said: "We'd like to congratulate Raworths. Gold accreditation on We invest in people is a fantastic effort for any organisation, and places Raworths in fine company with a host of organisations that understand the value of people."
Investors in People also awarded Raworths Solicitors We invest in wellbeing, Silver accreditation.
Commenting on the accreditation, Zoe Robinson, managing partner of Raworths, said: "This is a truly fantastic achievement for everyone at Raworths.  We are all committed to supporting each other and making Raworths the best it can be.
Deborah Boylan, staff partner and head of employment at Raworths adds: "It's our people that make Raworths a great place to work.  We are enthusiastic, we care about and believe in what we do.  It is incredibly rewarding to achieve recognition of this."