Jun 22
Senior team promotions at Raworths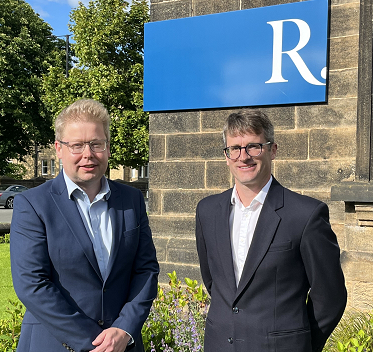 Raworths Solicitors has announced two promotions within its Commercial team which underlines its commitment to providing high quality and seamless client service.
Matthew Hill has been named as Head of Commercial Client Services and steps into this role following the appointment of Simon Morris as Managing Partner in April.  Matthew will ensure the Commercial team continues to work together to deliver integrated services, liaising with private client colleagues as client needs require.
Matthew says: "Raworths' Commercial team has considerable breadth and our clients benefit from a genuinely collaborative approach. I am looking forward to continuing Simon's great work in overseeing the delivery of outstanding client service."
Matthew continues in his position as Head of Dispute Resolution.
In addition, as part of Raworths' commitment to nurturing and developing talent to ensure the firm is well positioned for the future, Jon Healey has been promoted to Partner.
Jon, who leads Raworths' Corporate and Commercial team, has made a significant contribution to the firm.  He is particularly recognised for his expertise in advising privately owned businesses and entrepreneurs on mergers and acquisitions.
Matthew says: "I congratulate Jon on his well-deserved promotion to Partner.  Since joining Raworths in 2019 his expertise and leadership have been invaluable to our clients and the wider team."
Published June 2022