Aug 17
Raworths Harrogate Literature Festival – Raworths Review – A History of Britain in 21 Women by Jenni Murray
If you're not familiar with Jenni Murray, the presenter of Radio 4's Woman's Hour, it quickly becomes clear from her introduction and afterword that she is a fierce defender of female equality. Whilst this might be the case 'A History of Britain in 21 Women' is not the feminist treatise that you might expect nor is it an impenetrable historical text. Instead, Murray has written an absorbing and enjoyable celebration of each of the lives of 21 women who have, in some way, shaped British history.
Perhaps too light on explanation of the significance of the women and lacking in detailed historical context for history buffs who might enjoy a more weighty read, I found it the ideal book for bedtime or occasions when you have a little while to allow yourself to be absorbed without having to think too much.
Murray has picked 21 women from history, stretching as far back as Boadicea to much more recent females such as Mary Quant, Margaret Thatcher and Nicola Sturgeon. She gives an entertaining and informative account of their lives and an insight into what inspired them, often referring to the forward-thinking men who encouraged and supported them and in doing so challenged attitudes of the time.
There are many names that were well known or familiar to me but some less so. I must admit that I hadn't appreciated before the influence that Mary Seacole had on modern nursing, having always believed that Florence Nightingale was solely responsible for the great strides taken in the profession. I also now have a greater understanding of the different approaches taken by the suffragists like Millicent Garrett Fawcett, who relied on reasoned arguments and lobbying to make her point in contrast to the militant suffragettes, long associated with Emmeline Pankhurst. The combined efforts of both groups of women were responsible for women having won the right to vote.
Overall it was a very enjoyable and educational read!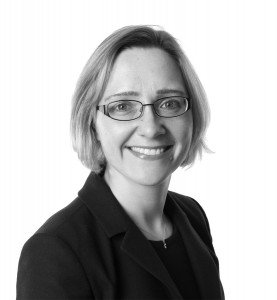 By Alison Walker, Solicitor specialising in Trusts, Wills and Estates.
Jenni Murray is appearing at the Raworths Harrogate Literature Festival in October. For further information and tickets go to – http://harrogateinternationalfestivals.com/raworths-literature-festival/