Oct 20
Raworths Harrogate Literature Festival: inspiring quotes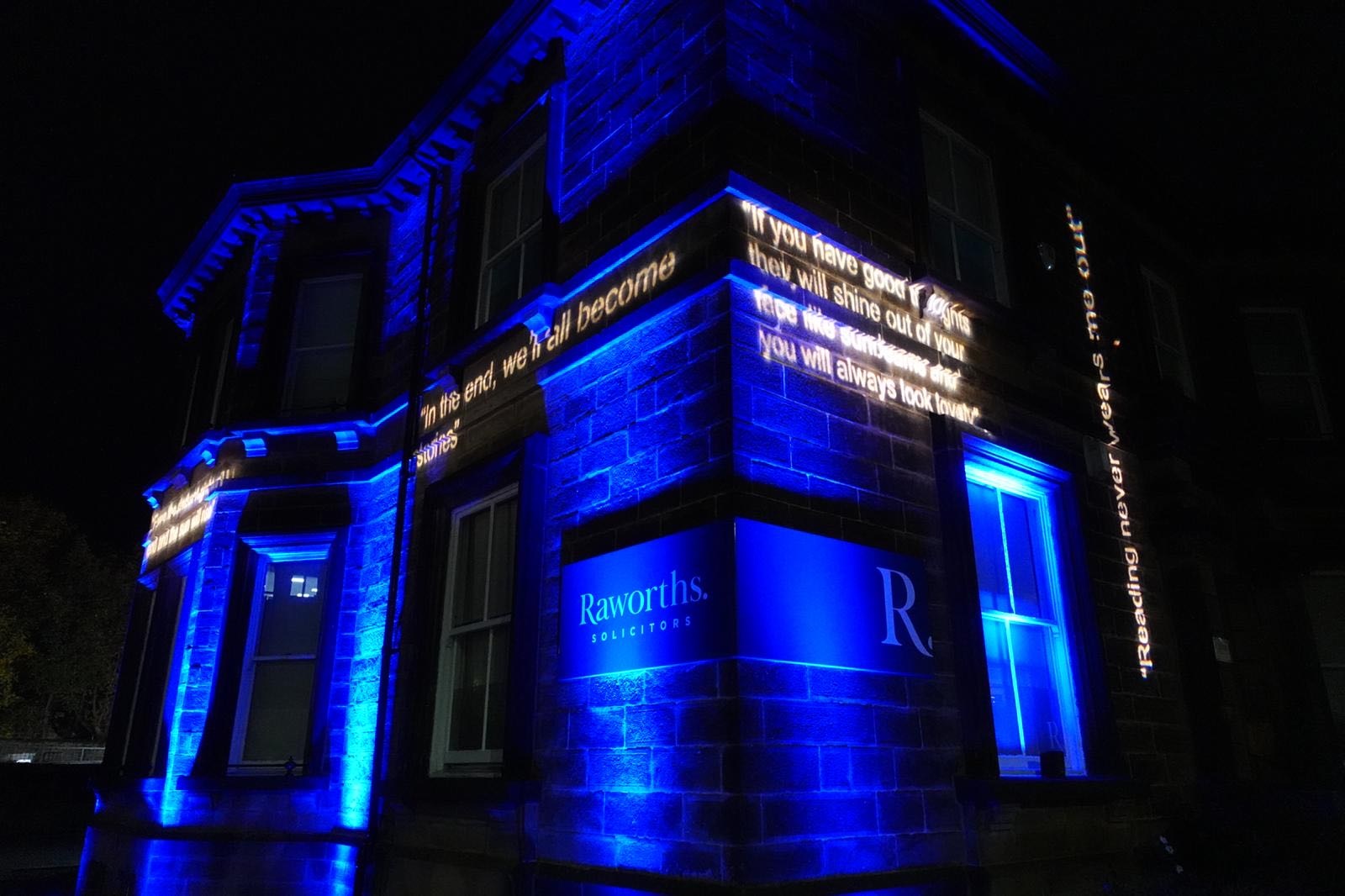 Festivals provide light, excitement and bring the town to life.  Books provide inspiration.
As part of this year's digital Raworths Harrogate Literature Festival, we asked colleagues if they have positive go-to quotes from much-loved books.  We loved them so much we wanted to share a selection to help bring literature to life:
There is always light behind the clouds.
Louisa May Alcott – Little Women
Even the darkest night will end and the sun will rise.
Victor Hugo – Les Miserables
Happiness can be found even in the darkest of times if one only remembers to turn on the light.
J.K. Rowling – Harry Potter
 I think we dream so we don't have to be apart for so long.  If we're in each other's dreams, we can be together all the time".
A.A. Milne's Winnie-the-Pooh
 Sometimes a pebble is thrown onto the path we're walking and we trip before staggering slowly back to our feet.
Tea & Chemo – Jackie Buxton
 My life amounts to no more than one drop in a limitless ocean.  Yet what is any ocean, but a multitude of drops?
Cloud Atlas – David Mitchell
 There is nothing in the world so irresistibly contagious as laughter and good humour.
Charles Dickens – A Christmas Carol
You must be fearless enough to give yourself the love you didn't receive.
Oprah Winfrey – What I know for sure
After all, tomorrow is another day
Margaret Mitchell – Gone With The Wind