Sep 20
Raworths Harrogate Literature Festival 2020 goes digital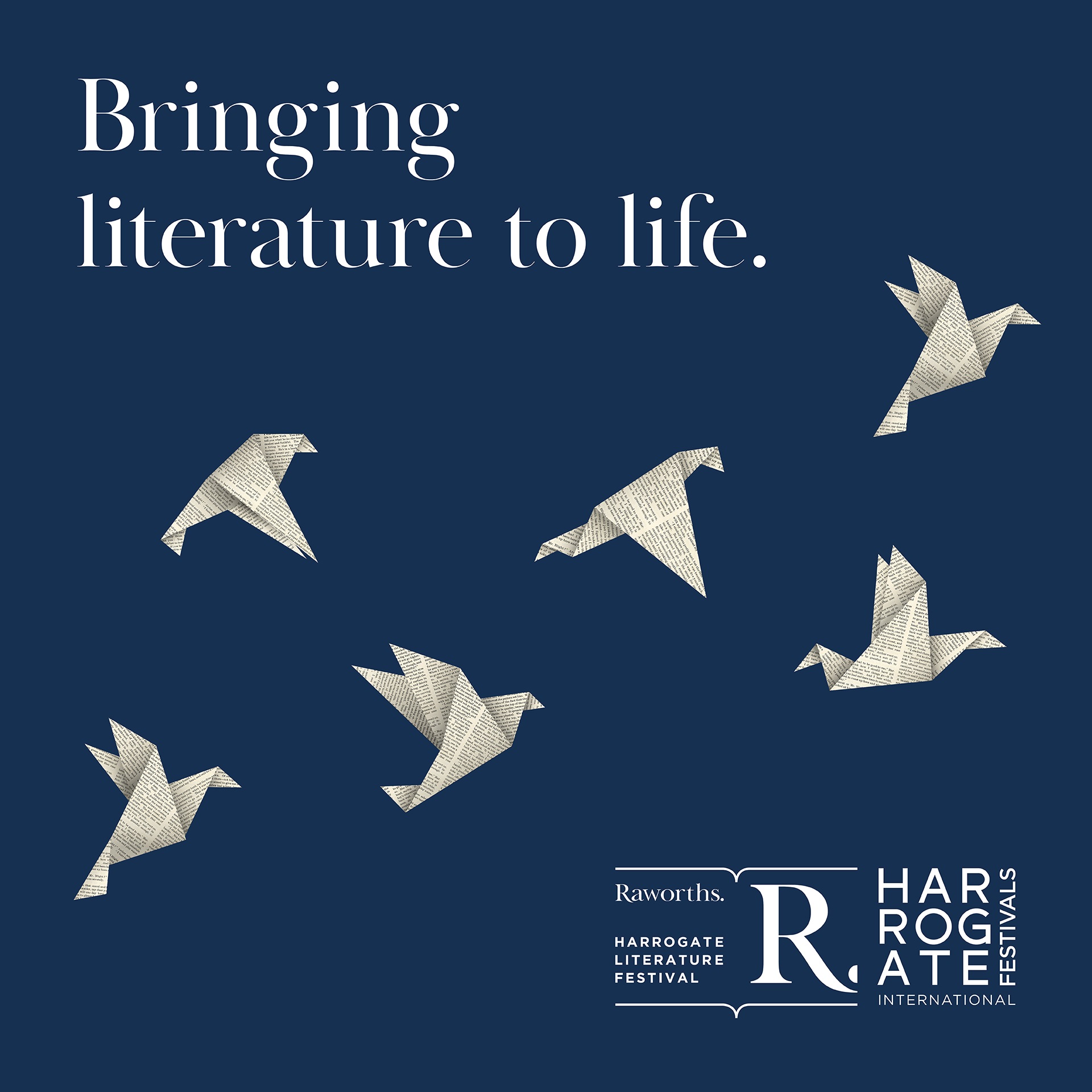 The first-ever digital Raworths Harrogate Literature Festival will bring writers and readers together for one long weekend this October: Friday 23 to Sunday 25 October. 
This year's Festival will continue to bring to life a programme to delight and inspire.  Compressing what would have been a full Festival weekend down to seventeen digital events is no easy task, but Harrogate International Festivals have ensured that each event is a programme highlight.
This year's Raworths Harrogate Literature Festival is free to attend and will be streamed through the Harrogate International Festivals website.  It's sure to be a bumper weekend of conversation, knowledge and laughter.
Zoe Robinson, Raworths Managing Partner, said: "The content and delivery may have gone digital, but the inspiration that literature brings will continue to shine through. 
Together with Harrogate International Festivals, everyone at Raworths was determined to hold the Festival this year, albeit one which looks a bit different as we are unable to gather in person.  This year's splendid line-up brings together a wonderful programme of events ensuring that there is something for everyone and helps to bring literature to life."
Sharon Canavar, Chief Executive of Harrogate International Festivals, said "2020 has been a journey of discovery and adventure, a theme that trails through our programme. For Harrogate International Festivals, reinvention has come out of necessity to ensure survival of our arts charity and to continue in our mission to bring the very best of our events to audiences.
Whilst there is no denying that this is a hugely challenging time for the Festival, and for artists, through our exciting digital weekend of events, bottling a taste of our usual Festival, we support authors, creators and suppliers and bring them together with audiences as community in a celebration of literature. For we have never needed stories that explore what it means to be human, more than we do now.
We can't wait to invite audiences to this incredibly stimulating, exciting and inspiring Festival."
Raworths Harrogate Literature Festival will be streamed through the Harrogate International Festivals website from Friday 23 to Sunday 25 October.