Oct 20
Literature Brought To Life With Raworths Harrogate Literature Festival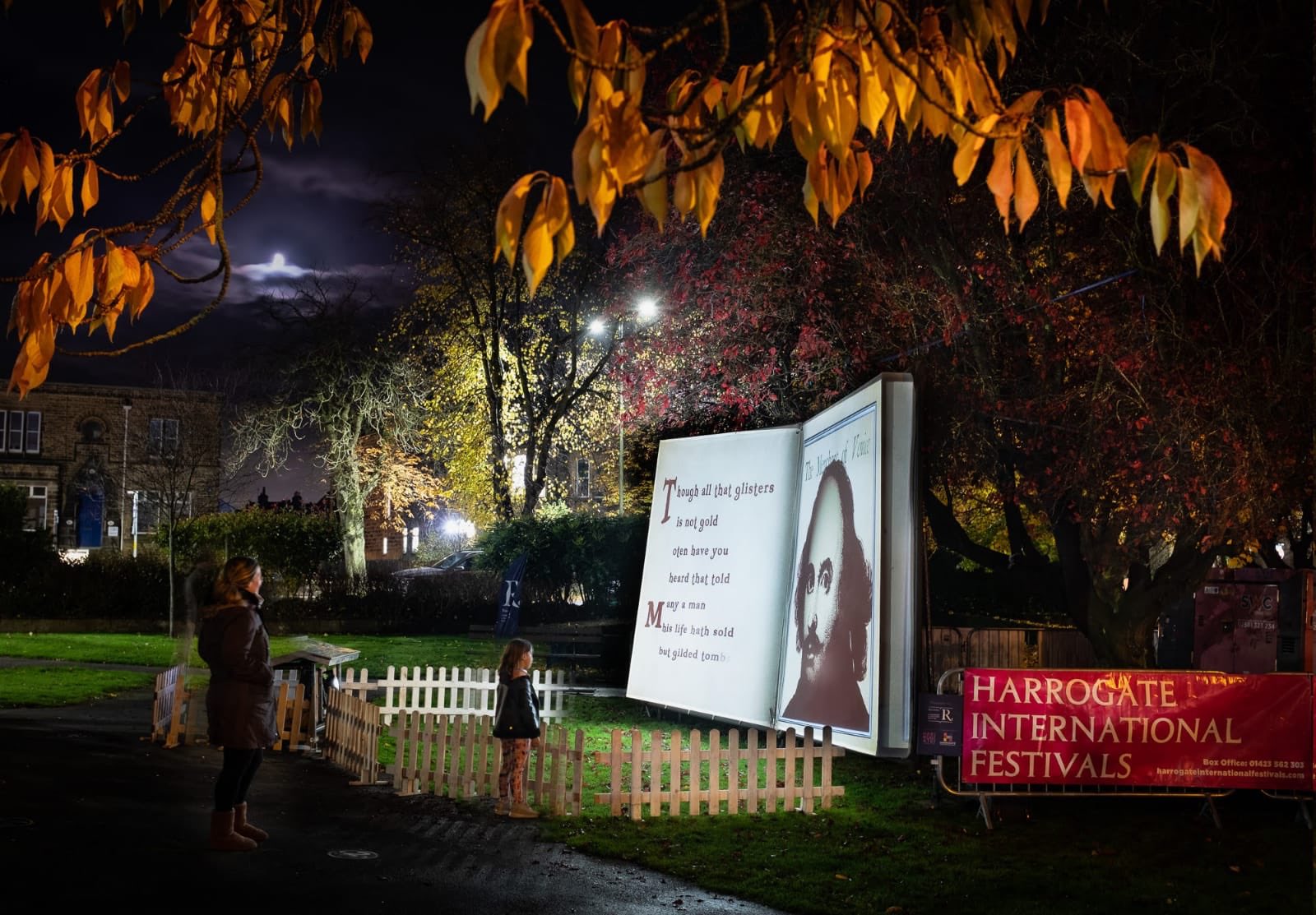 The first ever digital Raworths Harrogate Literature Festival has been hailed a great success, attracting thousands of viewers to the free programme of events.
The Festival, which this year was forced online due to the impact of coronavirus, attracted book lovers from across the UK to engage with writers, politicians, journalists and broadcasters in 17 digital events.
Just a few of the highlights over the long weekend included author Matt Haig exploring social media's impact on mental health; passionate classicist Natalie Haynes reframing the Greek myths, and bringing women's stories to the forefront; Lee Child and Dr Heather Martin taking a looking glass to Lee's family photo albums, conversations with novelists Bernard Cornwell and Ken Follett, broadcasters Simon Mayo, Loyd Grossman and Jeremy Vine, and impassioned discussions on living your own truth from a duo of Labour MP's Jess Phillips and David Lammy.
Final audience numbers are still to be confirmed but the digital Festival heralded new levels of accessibility for the Festival. Not only did audience members tune in from across the UK, for this free to access series of events, but through its digital delivery the Festival was able to welcome many people closer to home who would have been unable to access a traditional Festival format, replacing isolation with connection and bringing the power and light of the arts directly into their homes of audiences in this dark time.
For Harrogate International Festivals, the arts charity behind the Raworths Harrogate Literature Festival, community has always been at the heart of its delivery, and even though the Festival went digital this year, a myriad of pop-up events ensured that the Festivals feet stayed firmly in Harrogate.
As the authors took to the digital stage, literature also came to life in the streets of Harrogate with a large light installation in the form of a book. Codex, told the story of Harrogate, attracting hundreds of visitors over two nights to the socially distant installation. With technology and literature coming together, this was the perfect representation of this year's Festival.
Blind Date With A Book, and the 10 Word Story competition encouraged the community to explore literature in their lives, and with over 100 books gifted to the community and over 300 stories submitted within the last two weeks, the power of literature is most certainly alive in Harrogate, thanks to the Raworths Harrogate Literature Festival.
The festival is supported by long term sponsor, Raworths. Zoe Robinson, Managing Partner, said: "The content and delivery may have gone digital, but the inspiration that literature brings continued to shine through in this extraordinary Festival year.
It was an incredibly uplifting, inspiring, and insightful festival.  Listening to these intimate conversations with authors covering all aspects of life, and being welcomed into the homes of audiences across the UK felt very special. We are delighted to have supported Harrogate International Festivals in bringing this to life."
Sharon Canavar, Chief Executive of Harrogate International Festivals, said "The light of human stories and the power of books certainly shone through, breaking down barriers of isolation and reaching new audiences, demonstrating the importance of Festival in our cultural landscape.
Ticket sales are normally a huge part of our income, but this year's events were all free of charge. We thank those audience members who donated to our arts charity, helping us work towards bridging the financial gap, the first step to securing the future of Harrogate International Festivals.
This was an extraordinary Festival for an unpreceded year, and whilst we celebrate the success of this Festival – taking Harrogate to the world – in order for our arts charity to survive we need to be able to welcome the world to Harrogate, whether that will be possible in 2021 we just don't know."
Events, originally streamed over the festival weekend will remain available for the next few weeks at harrogateinternationalfestivals.com, allowing audiences to catch up on anything they had missed.