Mar 20
Harrogate Film Festival delivers a great programme of events in 2020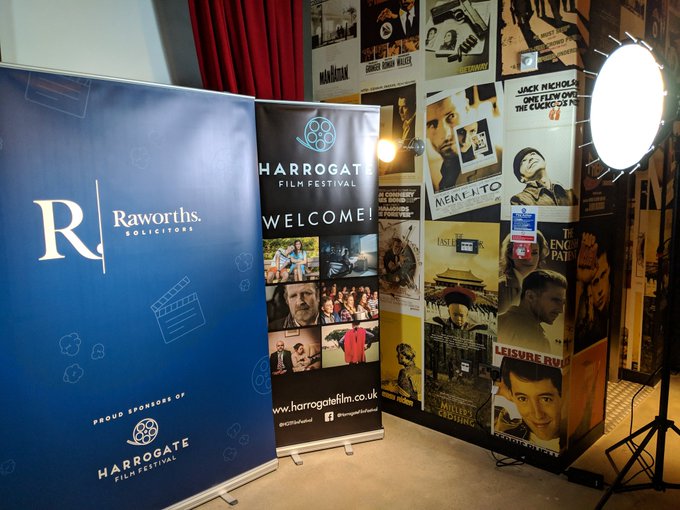 This year's Harrogate Film Festival was bigger than ever, growing to a ten-day event across two weekends.  Raworths is proud to continue supporting this young and exciting Festival, having sponsored it since its inception in 2017.
This year's programme also welcomed the BAFTA award-winning Directors, Ken Loach and Tony Palmer as well as the larger than life actor, Brian Blessed, to Harrogate's Royal Hall.
In partnership with Cause UK, Ken Loach wowed over 300-people, in conversation with Dan Weldon, a senior lecturer at Leeds Beckett University's Northern Film School – the official education partner of the Festival. The event raised over £1,000 for The Harrogate Homeless Project.
Dan Weldon said: "It was a fabulous event and an honour for myself and the Northern Film School at Leeds Beckett University to be involved.
"Ken Loach is a legend, and an important inspiration for everyone in the packed-out auditorium not least our filmmaking students who, like Ken Loach, have an important future role making films in our troubled and turbulent times. Events like this changes lives."
Adam Chandler, managing director of the Festival said: "With more than 3,000 people attending the festival this year I've loved it.
"To have legends such as Ken Loach and Tony Palmer visit the town is a real coup for the Festival and our filmmaker's competition really goes from strength-to-strength.
"I'd like to thank everyone for coming and our partners for all your support, it's what makes the event brilliant. I can't wait for 2021 – planning is already underway!"
Harrogate-based filmmaker, Lewis Robinson, won the Audience Choice Award at the Festival's truly worldwide competition, with the 'Best Film' award going to London filmmaker, Robert Hackett. There were also award winners from Spain, Russia, America and Canada.
An evening with the BAFTA award-winning Tony Palmer, was enjoyed by a sold out audience at Cold Bath Brewing Company.
Zoe Robinson, Managing Partner at Raworths Solicitors said: "This year's Harrogate Film Festival has been tremendous with the calibre of entries in the Independent Filmmakers' Competition being particularly impressive.
"Our congratulations go to the organisers for delivering a really varied and extended programme of events this year."