Jan 19
New partner to boost Private Client team at Raworths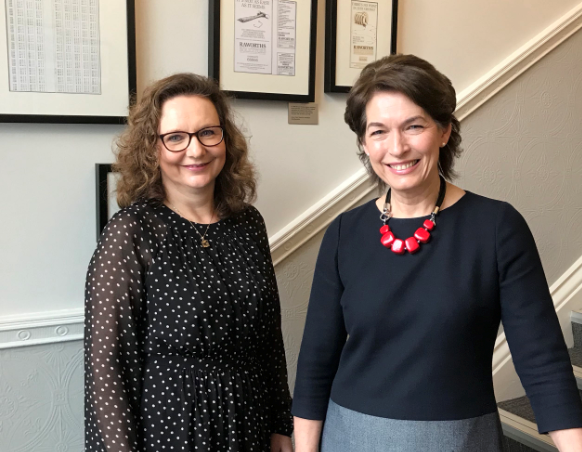 Raworths has boosted its Private Client team with the appointment of Caroline Hedges, who joins the firm as Partner. The senior appointment follows the rapid growth of the department over recent years under the directorship of Rachel Tunnicliffe, and cements Raworths' reputation as having one of the strongest Private Client practices in Yorkshire, in addition to its commercial / corporate services. Caroline joins from Womble Bond Dickinson where she led their Private Client team in Yorkshire for ten years.
Caroline is a highly experienced Private Client lawyer, extremely well known in the region and well respected in professional circles. She is recognised for her strong technical expertise and intuitive manner, which has enabled her to build and retain a strong client base. Her areas of specialism include providing long term advice to families and their trusts on wealth devolution and capital tax mitigation, often acting as executor/trustee to provide an objective view. Caroline was one of the earliest STEP members in Yorkshire.
Rachel Tunnicliffe, Head of the Trusts Wills and Estates Unit said: "Caroline will be a huge asset to our department and will greatly complement the skills of the existing team. Her reputation in the area is tremendous and she is hugely respected for her knowledge and expertise in Private Client work. I'm delighted to welcome her on board."
Caroline's appointment comes only 18 months after Peter Greswold joined as Partner. Their combined expertise, along with that of Partner, David Garfitt and Head of Unit, Rachel Tunnicliffe, makes the Trusts Wills and Estates team one of the largest and most knowledgeable in Yorkshire.
Caroline added: "This move represents an exciting new chapter for me professionally. It's a pleasure to be working with such an established and knowledgeable team and in a firm which focuses on the personal and business affairs of individuals."